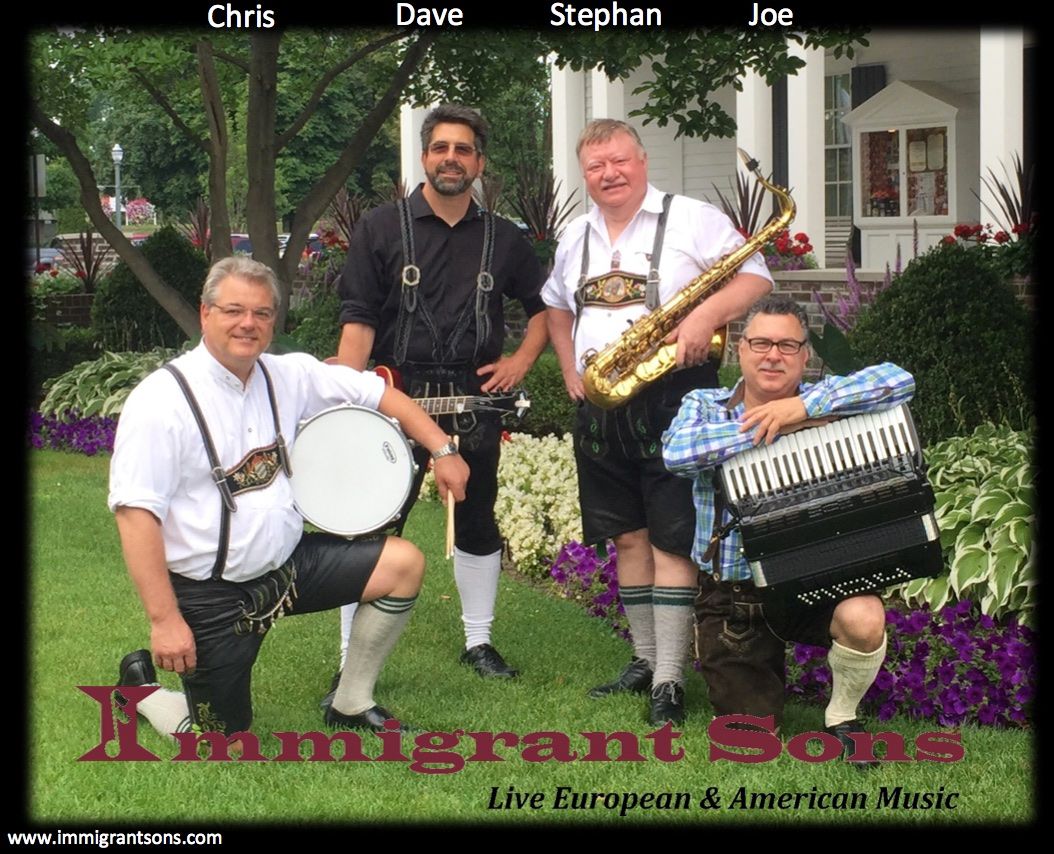 Welcome to the "Immigrant Sons" Web Site
Introducing "Immigrant Sons" from Michigan we are a high spirited band continuing the musical journey of our heritage with a twist.   We specialize in Music for Festivals, Clubs, Micro Breweries, Private Events, Weddings and other Special Events, performing a wide variety of German and Ethnic Music to the Music of Dutch Immigrant "Eddie Van Halan" , "Queen" and others which makes "Immigrant Sons" a highly versatile, entertaining and very unique feel good party band!  
We have performed for thousands of people and have had many repeat bookings due to our success!
---
"Immigrant Sons" Band Members:
Horn and Vocals - Stephan Lang ( son of German Immigrants )
Guitar & Vocals - Dave Accomondo ( son of Italian Immigrants )
Drums & Vocals - Chris Gassel ( son of German Immigrants )
Electronic Accordion, Bass & Vocals - Joe Recchia ( son of Italian Immigrants )
---
A Message From Our Band:
Most of us are descendants of immigrants.  For some of us that journey involves generations.  For others it is a more recent if not a personal experience. Regardless of the distance in time, our family traditions reflect some influence from our cultures of origin.
While we are encouraged to assimilate into American culture, our homes retain the traditions and customs of our ethnic heritage.  Not through rigid enforced activities but through the ever-present music echoing through the rooms. There were also many boisterous and happy melodies encouraging a lust for life and laughter.  
Simple, yet lyrically powerful and poignant, these songs have provided a glimpse into the heart of the immigrant allowing us to experience the longing for a home left behind.  These experiences instilled within each of us, the love and appreciation for the music that remains with us today.
Our band "Immigrant Sons" is a tribute to those in our families, past and present, distant and near who immigrated to the United States and to thank them for their sacrifices.
---
Immigrant Sons in Action, Downtown Lapeer Oktoberfest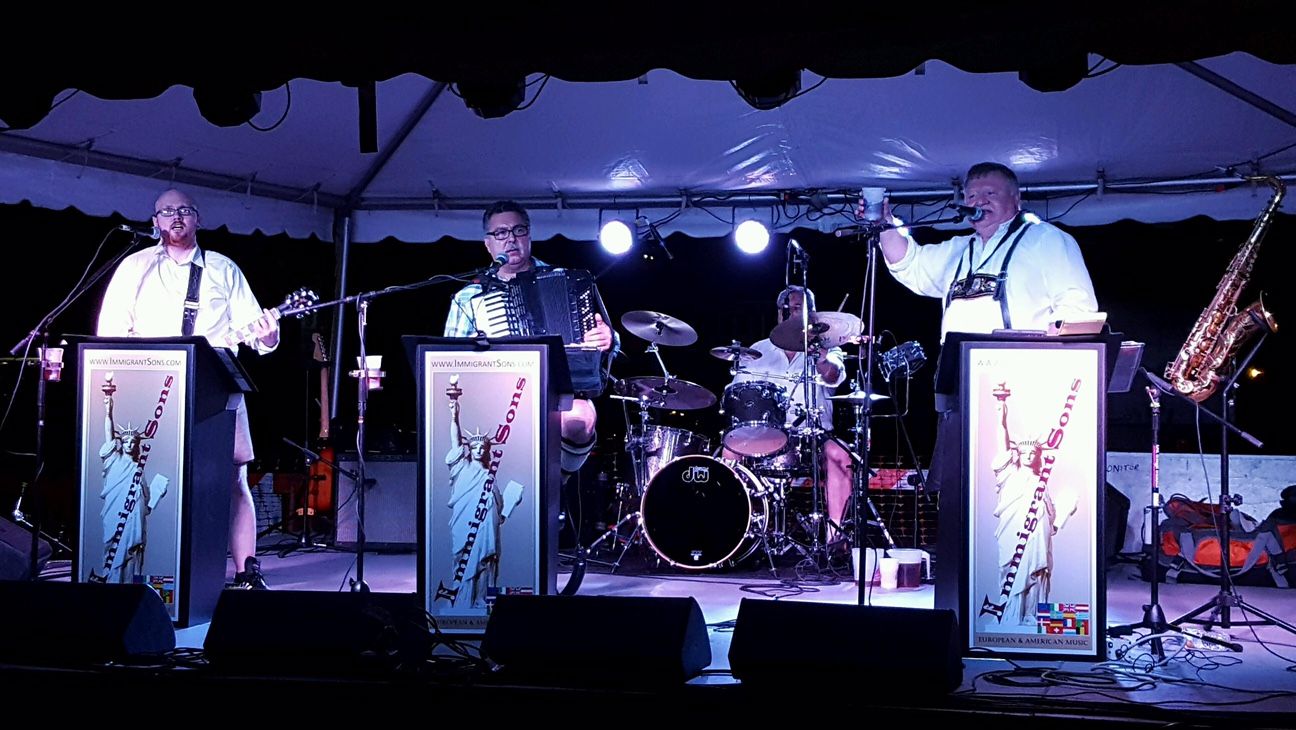 Immigrant Sons Promo Video Link
Bavarian Specialties is the official German Trachten sponsor of the "Immigrant Sons" who showcase their clothing during performances.  For more information on their great products, please click on their Logo below!

____________________________________________
The Michigan Accordion Society is a proud sponsor of the "Immigrant Sons" who are all members of the Society!  For more information on the Michigan Accordion Society please click on their Logo Below!

__________________________________
To become a sponsor of the "Immigrant Sons" please feel free to reach out to us!